By Ahjamu Umi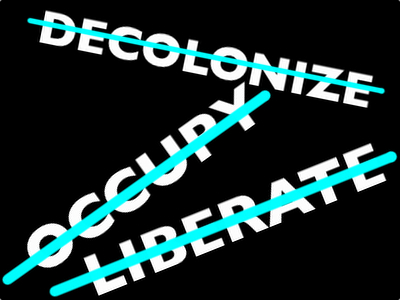 I'm an Occupy Portland organizer and I'm an African (Black) man.  Some people would call that a paradox.  It is a fact that the numbers of African people, and other people of color, are very small in the Portland Occupy movement.  It is also truth that the numbers of people of color are comparatively small in Occupy movements across the country.  The reasons are long and varied, but I will make the decision to focus on the issue of inclusiveness for the sake of this piece.  Being a person who comes from a predominately African organizing background and experience (I've spent my entire adult life as an organizer for the All African People's Revolutionary Party), I've found my experience in Occupy Portland quite different from my previous decades of political organizing.  What I mean is although there are plenty of good people in Occupy, I also find that I have to try really hard to fit in.  I've always been considered a very hardworking and funny comrade.  I bring humor when the meetings get tense.  That's why I've found it often awkward when my attempts at humor in Occupy settings are usually met with stony silence and indifference when the same attempts to connect would bring the house down in African organizing scenarios.  I've also found it unsettling how White people seem to feel like your opinion on racism is as valid, if not more valid than someone like me, although I have spent my entire life experiencing and organizing against racism when you, for the most part, never really even have to think about it if you don't want to.  How do I know you feel that way?  Because when the subject comes up, you won't shut up!  Almost like you're really afraid to hear my perspective because it may let the cat out of the bag.
You may ask me at this point, why do I keep participating in Occupy?  Because I understand that the problems African and other people of color experience at the bottom of this capitalist society are now becoming common problems for many White people.  Even though many of my comrades within the A-APRP question the effectiveness and efficiency of attempting to organize within a movement so steeped with White supremacy, I'm an organizer with vision who understands that these are the times I've been working towards.
This brings us to the question of changing the name of Occupy Portland to something other than Occupy.  The truth is as far as I'm concerned I don't really care what the name is.  I'm much more concerned about behavior.  When discussing the name change recently in a meeting, one White comrade asked me how I would feel if the name of Occupy was "White Caucus."  My response to him was in my view that is the actual name of Occupy, but because of White supremacy, the movement can be catered to, geared for, and set up to accommodate White people, like everything else in America, so systematically, that the overwhelming majority of White people don't even realize it.  So although I think changing the name would be a step forward, its not an issue that's going to be a priority for me.  Instead, I call upon all Occupy organizers, and all people, to take a moment to think about how you can be a better person within the society.  You can do this by sitting down with a writing pad and pen and writing down all the ways you can move yourself out of your comfort zone because as long as you are living in the world of White supremacy, you'll never understand what I'm talking about and all you will be able to do is replace the current 1% with yourself which means if you have the same ideology, eventually, we'll end up with the same thing in place.  So do some things differently.  Read a book written by an African, Native, and Asian that gives you an analysis that doesn't cater to White Supremacy.  Sit down and curl up with "Assata" the autobiography of the former Black Panther and Black Liberation Army leader Assata Shakur or "Lakota" the Autobiography of Russell Means the former American Indian Movement leader.  Read Ron Tanaka's works on race in America.
Oh, you don't need to worry about what I'm doing.  I regularly challenge myself to step outside my comfort zone.  That's why you'll always find me doing things like supporting and encouraging the Women's Caucus instead of distrusting them.  You'll find me reaching out to the elderly, Gay/Lesbian community, etc.  I think that if you stop and look at the few people of color in Occupy Portland, you'll find all of them doing the same types of things because we're used to functioning within the White paradigm. Maybe if you give yourself the chance to grow in this way, you can one day understand how with all that people of color have to deal with on a daily basis, asking for a simple name change is really an extremely small concession.