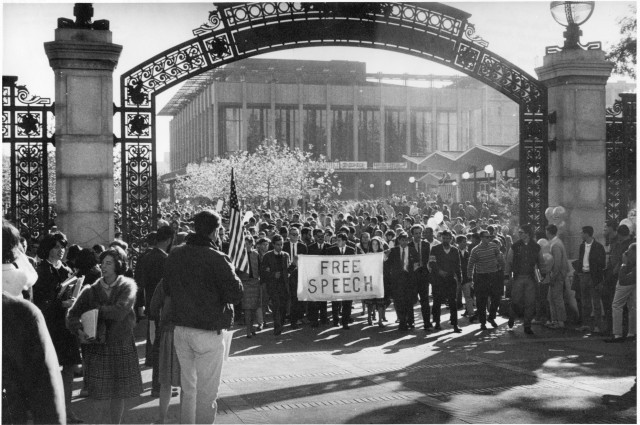 by Sandy Polishuk
The spark that ignited the social and political activism of young people in the decade known as "the 60s" flashed on the campus of the University of California at Berkeley in 1964. The Berkeley Free Speech Movement grew out of the Civil Rights movement of the previous decade, and from resistance to the excesses of the House Un-American Activities Committee (HUAC).
Tonight, Wednesday, March 28, at 6 pm at the Multnomah County Central Library, Dr. Hugo du Coudray will discuss the Free Speech Movement and its many similarities with today's Occupy movement. The talk is part of the History of Social Justice series, featuring presentations by activists and scholars on a wide variety of topics regarding social justice organizing both in Portland and elsewhere.
du Coudray is Professor Emeritus of Psychology at Portland State University and Adjunct Professor in the School of Medicine, Oregon Health and Sciences University. He participated in the 1960s anti-war movement in Portland and the California Bay Area.
The event is free and open to the public. History of Social Justice Organizing is a program of Occupy History and Our School.